Perfect binder Wohlenberg Golf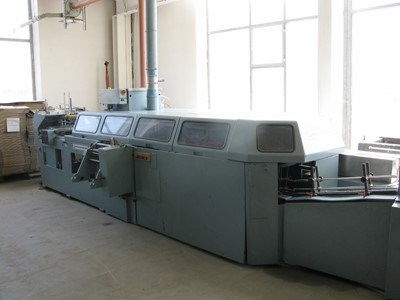 Machine information
Wohlenberg
Perfect Binder
1985


Germany
Perfect binder Wohlenberg Golf
Year of construction 1985

18 clamps
Hot and cold glue
for less time used(reserve machine)
with gauze station

Machine is cleaned.
Available now


in the photos, the machines are not cleaned yet

Furthermore, there are two single-sheet gathering machines and various welding-in machines available
All machines are now available !!